Faculty-Led Programs for Fairfield & Non Fairfield
Faculty Led Programs are an opportunity to bring the classroom to you beyond the campus borders! What's better for learning about the American Writers who used Italy as their "backdrop" in Florence, Italy for 10 days in the summer? Over the summer our Galway location hosts our "Drugs and Behavior" faculty led and our Nursing, Communication and Health Studies comparative Palliative Care team taught interdisciplinary course travels to Ireland or Italy each summer. Keep visiting this site as programs for the 2023 and 2024 academic years will be announced in the near future.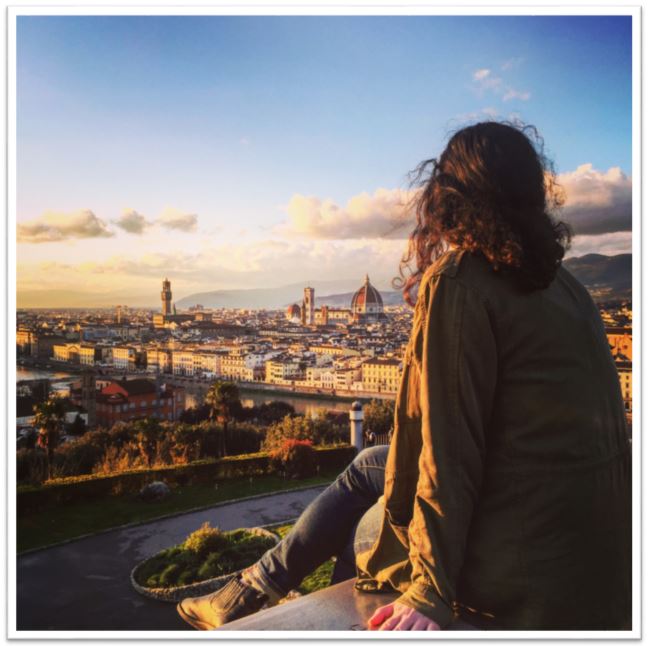 Faculty Led Programs can enhance your curriculum, fit into your busy schedule, work for your budget, and meet your academic needs. Program costs include tuition, housing, academic excursions, some meals and on-site transportation.
Transform Your Life by Learning Abroad. Faculty Led programs are available
To all freshman, sophomores, juniors and seniors depending on the level of instruction.
To Fairfield and Non Fairfield/Visiting students whom are in good academic and social standing at their home institution with a grade point average of a least a 2.8 on a 4.0 scale.
To students 18 years of age or older at time of departure.
To Students with a passport valid for at least six (6) months after return date.
To Students who complete all mandatory pre-departure orientations.
2023-24 Faculty Led Options
APPLICATION CLOSED
AHST 1130 Early Renaissance Art in Florence - Princes, Painters, Popes & Patronage
JANUARY 2024 INTERSESSION
January 1st (Depart from U.S.) - January 12th (Return to the U.S.)
Now is the time to make the commitment to spend your winter break in Florence, Italy, the historic "cradle of Renaissance civilization" with Fairfield University's Dr. Philip Eliasoph!! Fairfield University offers you the opportunity to earn three credits while taking a fascinating course in one of Europe's most-loved cities.
NURS 1112 Healthcare Delivery Systems
May 22 (Depart from the U.S. on May 21) - May 28, 2024 (Return to the U.S.)
Galway, Ireland
is a desirable location to host NURS 1112 because the European health system provides a wonderful contrasting model of health care delivery to the US model. The concept of a country in which all citizens have access to health care is very desirable, but also imperfect. Students will gain insights from exposure to health care faculty, health care settings, observations of culture and most important, speaking directly to the recipients of care.
Travel to Galway, Ireland and spend one week in this unique lab research project!
As an optional supplement to the Spring 2024 course offering, PSYC 2740, this field experience lab includes an observational research study in Fairfield and abroad in Ireland. During initial lab meetings, students will read primary literature and develop a research question about social behaviors in pubs in both locations. After collecting data in Fairfield, students will travel to Galway, Ireland to continue their research, analyze major findings, and present results. The course will also include interactive discussions with faculty and students in Neuropharmacology labs abroad. On return to Fairfield, a formal paper or research poster will be submitted. Enrollment by permission only.